Our Services
Serving Nassau County, Nassau County
Palmares Landscaping in Valley Stream, NY provides professional lawn care and landscaping services. Our contractors are equipped to handle projects of all sizes for owners of residential and commercial properties. Call 516-225-4171 to find out more about our available services:

* Residential Landscaping Services
* Commercial Landscaping Services
* Landscape Design Services
* Landscape Installation Services
* Landscape Maintenance Services
* Lawn Mowing Services
* Lawn Maintenance Services
* Mulch Application Services
* Fertilizer Application Services
* Plant Management Services
* Yard Maintenance Services
* Strata Management Services
* Pruning Services
* Brush Removal Services
About Us
Landscaping Services Valley Stream NY
We are your region's premier choice for high quality lawn care and landscaping services. Our contractors bring over twenty five years of experience in the industry to each project we undertake. Palmares Landscaping in Valley Stream, NY is licensed and insured for your protection.

Our landscaping contractors provide design, installation and maintenance services for your residential and commercial gardens. We offer lawn mowing, feeding, weeding and maintenance services. Our experts provide strata and plant management services. We provide pruning services and much more to make your garden beautiful and keep it beautiful all year round.

Come and take a look through our website for more detailed information on the full range of services we have to offer or call Palmares Landscaping in Valley Stream, NY at 516-545-1331 today to discuss your landscaping and lawn care needs with our experts.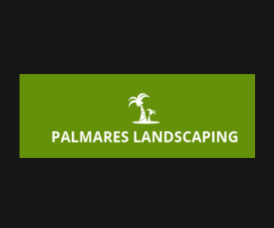 Landscaping Services Valley Stream NY
---
Payment Methods
Master Card, VISA, American Express, Discover, Check, Cash